Innovation in High Tech is our passion
Our Experience helps to enhance your success in the market. Our strength are in Lasers and Laser applications.
The methodological development on new market segments is our core know how




Business Development
Strategic Product Placement
Marketing Support
Sales Support
"When the winds of change blow
Some people build walls and others build windmills "
An ancient Chinese proverb
Background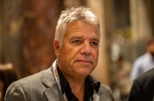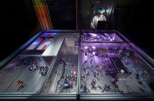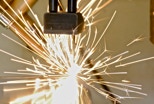 Johannes F. Trbola
Since 1985 in the Laser Industry
Starting his career with TRUMPF on CO2 Lasers,
developing plasmo to its leading position
and than working with various players in specific projects
Lasers
Experience in high Power Lasers Markets
up to kW and Multi-kW class Lasers
as well in cw and in fast and Ultrafast Lasers
Applications
Laser Welding was the initial core application, mostly with cw-Lasers but cutting and other cw applications as well.
There is also a well established know how in industrial as well as scientific applications of ultrafast lasers
Lasers and their application are our passion,
so we have made them our profession.
New technologies evolve without having clear target markets
To recognize and develop these target markets is our strength


We make your business fly
Target Market
Our experience covers a wide range of technologies and applications. In these fields we do have well established deep market, technology and application know how.
Devices
• cw Laser sources
• CO2 Lasers
• fibercoupled Diode Lasers
• Laser Power Measuring Devices
• Fast (ns) Laser (Thin Disk)
• Ultrafast (fs & ps) Lasers (Thin Disk)
Applications
• cw Lasers
• welding
• additive manufacturing
• surface treatment
• cutting
• pulsed lasers
• material processing
• UV & EUV
• HHG
How we support you
In these fields we are really strong!


Business Development
Business Development in Marketing & Sales we see as a systematic approach to straiten your sales organisation to the market. The basis herefore are your strength - technological and personal
Strategic Product Placement
The right position in the markets and the right strategic focus decides about the succes of a company. In many cases is the technological attractiveness of the technology more relevant than the perfomrance of the product. We support you to focus your company on the real market demands


Marketing Support
Marketing in B2B environment has many aspects. Especially with innovative products. In theses cases the real applications are not known during the development of the products. In these cases it is necessary to be present on the core events of the identified target markets.
Our application know how as well as our excellent network in the various communities of the laser scene helps to make this process effective
Sales Support
What is marketing without sales? L´art pour l´art.
The real sales process will show that marketing is done properly.
Therefore we offer the proof of our marketing ideas in the real sales environment.
What we Do
Our Toolbox for Your Success
Market Studies
For specific Market segments we perform studies based on our knowledge, our research as well as our network
Skills Analysis
Technology Know-How- as well as Technology Potential Analysis
Target Group Analysis
What are the right targets for your technology and for your skills
Key Accounts Definition
Key Account Structure are a key element for a sustainable market approach
Marketing & Sales Controlling
Is your marketing and sales account effective according to standards in the industry
Active Sales
We do work as sales representative, typically using the smart possibilities given by the German law.
References



Brand Development and Positioning
Development of Sales Approach and Sales Tools
Implementation of Key Account Structure
Development of sales structures in Italy
Product Management of Short Time Laser Power Measurement Devices as well as Key account Management
Changing the company to a laser manufacturer including establishing the proper manufacturing and supplier infrastructure
And quite some projects which we performed under NDA….
Contact
We would be happy to advise you personally
Email us:
Call us:
TRBOLA engineering
Gerokstr. 23
70184 Stuttgart